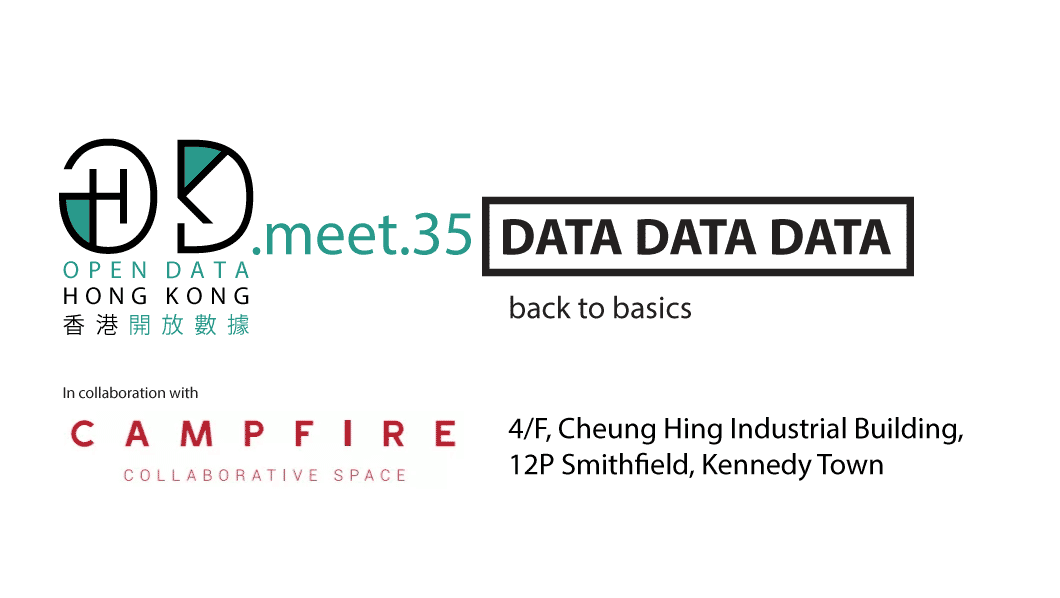 Wednesday, November 2 at 7pm at Campfire CoWorking Space in Kennedy Town
4/F Cheung Hing Industrial Building, 12P Smithfield, Kennedy Town
We're going to work with data, and start building a repository for common public data. Data about land, public transportation, public safety, political districts, weather, pollution, shark fins, the ivory trade, anything. Even "better data" – the data we want to see on data.gov.hk and don't see it. We'll bring it all together, and make it shareable. We'll discuss what we want to access, how we can get it, and liberate it for all to access and use.
You do NOT need to be technical to join this! Bring your minds and curiosity. Ask your questions, and start on a journey of getting the information you want.
We anticipate getting our hands dirty with data, so please bring your laptop if you can.
Add this event to your Google Calendar