CivicSight is a 'think-and-do' tank that improves governance and supports the public in shaping their future. We do this by equipping researchers, advocates and broader civil society with access to reliable information and data, original research, and policy analysis. This evidence base enables the civic-minded community to translate this knowledge to actionable impact at the local level.
We envision a transparent and responsive governance where the public is empowered with the knowledge, tools, and information to ensure that access to justice and the rule of law remain the bedrock of an open, free, and thriving society.
CivicSight's exchange platform that helps users navigate the process of requesting for information held by the Hong Kong government. Providing tools and training to citizens to access the knowledge they need to improve their environment.
With a focus on ensuring the rule of law is accessible and digestible to everyone irrespective of who they are, we work on inclusive data-driven Know Your Rights projects and are keen to hear about your own ideas that fit our vision and mission.
Bringing together data + research + policy experts, CivicSight came together after identifying the lack of evidence based policy making in Hong Kong, as well as a shared understanding of the need to break out of silos to be more effective in creating change.
Our current membership includes scientists, data analysts, public servants, NGO professionals, academics, social scientists, lawyers and data enthusiasts.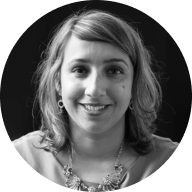 Piya Muqit has been working in the field of human rights since 1997 and is an access to justice specialist. She has worked in the UK, Myanmar, USA, France, Bangladesh and Hong Kong and was most recently the Head of UK policy for UNICEF UK and the Executive Director of Justice Centre Hong Kong. She holds a Master's degree in Law from LSE and SOAS, and a Master's degree in Child Studies from King's College London and is a member of the Bar in both Scotland, having trained at the Faculty of Advocates, and in England and Wales having trained at Doughty Street and Garden Court Chambers.

FOR CIVIC-MINDED INDIVIDUALS
A time of rapid societal and technological change brings new demands on what is and is not a policy priority for the Government and local funders of humanitarian work in Hong Kong.
We are not focused on sticking plasters or superficial solutions for social change, but believe we need data to work out the scope and scale of social problems in Hong Kong, and use this to craft better public policy solutions that bring meaningful and long term change.
These are not projects that most institutional donors want to fund, given there are not quick wins and photo ops, but there is a desperate need to fund more technical, evidence-driven approaches to create lasting social good in Hong Kong.

CivicSight is housed within the Leitner Center for International Law and Justice at Fordham Law School, New York and works with institutions in Hong Kong to help facilitate projects utilizing data, research and policy analysis.
Please contact us if you have a project that you think will fit with our mission and vision and we can see how we can explore how we work together. Projects need to be aligned with our mission and vision, and bring together data and transparency to expand and improve the civic space in Hong Kong.
Email us detailing your interests, who you are, and your project information, including your struggle with data that has held you back.