CivicSight was launched in April 2020, coming together from Open Data Hong Kong (established March 2013) and AccessInfoHK (established May 2015), a portal to help the Hong Kong public access public data. Together we formed CivicSight, a platform to increase access to public data and to support people to make sense of the information they receive. CivicSight is registered as a charity in the United States and housed within the Leitner Center for International Law and Justice at Fordham Law School.

We are excited to be part of a robust community that believes in sharing data to nurture innovation and improve our lives. Building from Open Data Hong Kong's facilitation of over 50 meetups, hackathons and conferences our outreach has engaged thousands of data professionals and members of the Hong Kong public, getting them excited about the power of data. It engaged with the Hong Kong Government, and educated the public with the publication of opinion articles in the media and peer reviewed policy research. We are linked and engaged with international Open Data networks and are a local group of the Open Knowledge Foundation International Network.
To improve governance and support the public in shaping their future, CivicSight equips researchers, advocates and broader civil society with access to reliable information and data, original research, and policy analysis.
Incubating projects that bring together data and transparency to expand and improve the civic space in Asia. Please contact us if you have a project that you think will fit with our mission and vision and we can see how we can explore how we work together.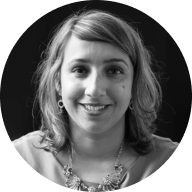 Piya Muqit has been working in the field of human rights since 1997 and is an access to justice specialist. She has worked in the UK, Myanmar, USA, France, Bangladesh and Hong Kong and was most recently the Head of UK policy for UNICEF UK and the Executive Director of Justice Centre Hong Kong. She holds a Master's degree in Law from LSE and SOAS, and a Master's degree in Child Studies from King's College London and is a member of the Bar in both Scotland, having trained at the Faculty of Advocates, and in England and Wales having trained at Doughty Street and Garden Court Chambers.