Hong Kong's eight research universities are producing world-class research, however, as with our government data, the data supporting our publicly funded research is not easily accessible. Considering this comes from Hong Kong taxpayers, how can we make better use of this to maximise the bang for our research funding buck?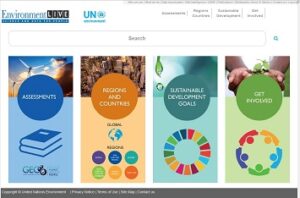 In the rest of the world, the global science community is looking beyond just opening up research data, and are looking to make it FAIR: Findable, Accessible, Interoperable and Re-usable. With FAIR data being embraced by the EU open science programs, the GO-FAIR initiative and the US NIH Big Data 2 Knowledge program – what does Hong Kong need to do to keep up with these global policy movements? As Hong Kong is still talking about "public sector information" rather than open data, with even the G20 stating they 'support appropriate efforts to promote open science and facilitate appropriate access to publicly funded research results on findable, accessible, interoperable and reusable (FAIR) principles.' are we getting further and further behind here in Hong Kong, and what can we do to catch up? As a participant of many of these EU and US programs, Prof. Susanna Assunta Sansone, the Associate Director of FAIR Data Science at Oxford University is passing through Hong Kong (see her previous related trip here) and will give hands on experience of these, and hopefully demonstrate the potential of FAIR research data for innovation. Sign up for this policy driven workshop that Open Data Hong Kong is co-organising with Knowledge Dialogues. Places are limited so please sign up here as soon as you can:
https://www.eventbrite.hk/e/opening-research-data-in-hong-kong-tickets-39507554158
Places are free, but donations are welcome, and if you can't make it please cancel the tickets so others can make in your place.
Time:
Monday 20 November 2017
5:00 PM – 7:00 PM HKT
Place:
Hong Kong Innocentre
72 Tat Chee Avenue
Hong Kong, Kowloon
Hong Kong
Map